httpss://www.youtube.com/watch?v=YS9S1YKCq7U
Summary
The House That Jack Built (2018)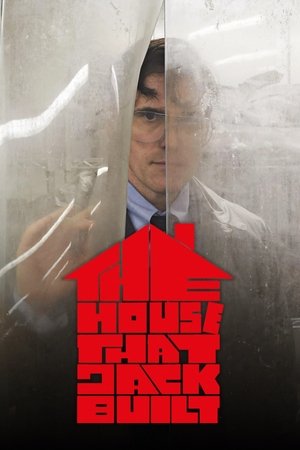 Über einen Zeitraum von 12 Jahren hat der hochintelligente Psychopath Jack mehr als 60 Morde verübt. Nun soll er, der sich selbst den Künstlernamen Mr. Sophisticated gegeben hat, dem mysteriösen Verge in fünf Episoden seine Geschichte vom Abstieg in den kompletten Wahnsinn erzählen. Eigentlich hatte Jack Architekt werden wollen. Doch seit dem ersten, eher zufälligen Mord an einer Mitfahrerin steigert sich Jack in einen beispiellosen Tötungsrausch.
Cast
The House That Jack Built




Siobhan Fallon Hogan
Role: Lady 2

Sofie Gråbøl
Role: Lady 3

Riley Keough
Role: Simple
Jack McKenzie
Role: Sonny
Mathias Hjelm
Role: Glenn

Ed Speleers
Role: Ed - Police Officer 2
Emil Tholstrup
Role: Young Jack
Marijana Janković
Role: Female Student
Carina Skenhede
Role: Little Old Lady
Robert Jezek
Role: Police Officer 4

Osy Ikhile
Role: Military Man

Christian Arnold
Role: Man 1


Johannes Bah Kuhnke
Role: Man 3

Jerker Fahlström
Role: Man 4

David Bailie
Role: S.  P.

Robert G. Slade
Role: Rob
Vasilije Mujka
Role: Scythe Man, Elysian Fields

Glenn Gould
Role: Self (archive footage) (uncredited)

Adolf Hitler
Role: Self (archive footage) (uncredited)

Idi Amin
Role: Self (archive footage) (uncredited)

Benito Mussolini
Role: Self (archive footage) (uncredited)
Crew
The House That Jack Built








Peter Aalbæk Jensen
Executive Producer

Molly Malene Stensgaard
Lead Editor
Manon Rasmussen
Costume Designer

Kristian Eidnes Andersen
Sound Designer

Kristian Eidnes Andersen
Supervising Sound Editor

Kristian Eidnes Andersen
Orchestrator

Kristian Eidnes Andersen
Music Arranger


Anders Refn
Assistant Director



Charlotte Gainsbourg
Thanks
Thomas Gammeltoft
Executive Producer
Marianne Slot
Co-Producer
Bettina Brokemper
Co-Producer
Simone Grau
Production Design

Manuel Alberto Claro
Director of Photography
Tomas Eskilsson
Executive Producer
Madeleine Ekman
Co-Producer
Tine Grew Pfeiffer
Co-Producer

Dennis Knudsen
Hair Designer
Dennis Knudsen
Makeup Designer
Grith Deleuran
Seamstress
Jacob Secher Schulsinger
Editor
Piv Bernth
Executive Producer
Astrid Weber
Makeup Artist
Peter Hjorth
Visual Effects Supervisor
Christian Geisnæs
Still Photographer
Maj-Britt Paulmann
Line Producer

Jon Goracy
Casting Associate
Charlotte Pedersen
Executive Producer
Sascha Verhey
Line Producer
Lizette Jonjic
Co-Producer
Elan Jones
Casting Associate
Christina Braun-Bredelius
Script Supervisor
Mikkel Maltha
Music Supervisor
Lucy Amos
Casting Associate
Cecilia Hellner
Art Direction
Emilie Boge Dresler
Costumer
Jenle Hallund
Story Developer
Dustin Grella
Animation Director
Leonid Ogaryov
Executive Producer
Julia Baumann
First Assistant Camera
Cecilie Rui
Post Production Supervisor
Asker Frølund Andersen
Digital Imaging Technician
Anders Holck Petersen
Steadicam Operator
Kristian Hansen
Assistant Editor
Fredrik Fornänger
Casting
Fredrik Fornänger
Extras Casting
Christoffer Harding
Location Manager
Simon Lytting
Technical Supervisor
Frida Fredriksson
Seamstress
Rasmus Wittrup
Phantom Operator
Ricard Schmidt
Digital Imaging Technician
Christian Helskov Nielsen
First Assistant Camera
Matthias Bäumer
Best Boy Grip